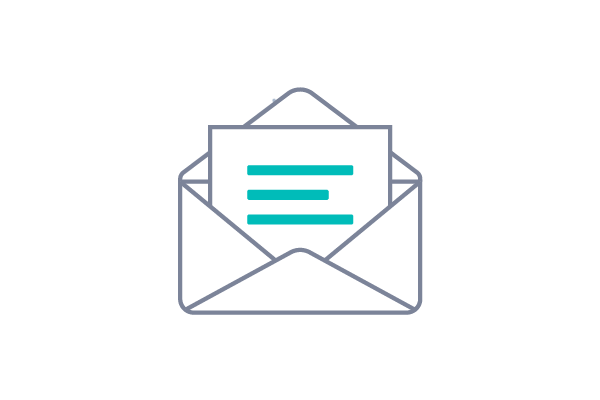 We are working hard to keep our community safe and healthy.


Shelter open by appointment only for adoptions and surrenders.
​Interested in adopting? Adoptions are being done on an appointment basis. Please visit our Adoptions page to view our available animals and follow the steps detailed there.
​
Need to surrender a pet? Surrenders are done on an appointment basis. Please call the shelter (603-472-3647) to discuss further.
​
Volunteering: Thank you for your interest. We are not currently onboarding new volunteers--please check back for updates.
​
In-Kind Donations: We are currently accepting linens and unopened pet food and supplies to help the animals. Please drop off at the donation bins at the back of the building.
Thank you for your care, consideration, and support!
ADOPTION PROCESS
​
Thank you for considering adopting a pet from ARLNH. You have come to the right place! Our goal is to ensure that all pets find loving homes.
Due to the COVID-19 pandemic, the ARL has made changes to its adoption process. In order to keep the public and our team safe, we have closed our visiting hours for the foreseeable future. We encourage those interested in adopting to visit our adoptable animal pages to learn about the animals we have that are in need of homes. When an animal sparks your interest and sounds like it might be a good fit for your family, please call the shelter at (603) 472-3647 to discuss further detail.
When you call, our trained Adoption Counselors will talk with you about the animal(s) that you are interested in and your expectations and experiences. We welcome an open dialogue so that we can assist in making the best match possible. If a suitable pet is available, we will schedule an appointment for you to meet the pet and, if all goes well for both you and the pet, the pet can go home with you that very day (in fact we prefer it that way)!
Currently, appointments are offered daily between the hours of 10 am and 2 pm. In an effort to keep the length of stay of our shelter pets minimal, we schedule appointments within no greater than a 72-hour time frame, the sooner the better!
Appointments are for a specific pet (or pair of pets). Unfortunately at this time, we cannot accommodate appointments to look at multiple animals because when we make an appointment for you to see an animal it is ensuring that the animal will still be here for your appointment time, viewing multiple animals would either be upsetting for you as some may be reserved for appointments or could lengthen the stay of an animal that otherwise may have had the opportunity to go home sooner. The system isn't perfect, but we are doing what we can.
If you do call and need to leave a message on our adoption line (ext. 201) rest assured that phone calls are returned in the order that they are received. We check messages first before answering calls.
​
Please note that you must be 21 years of age to adopt.
​
Click one of the following buttons and check out our adoptable animals!
Adoption FAQs
Do I need an adoption appointment?
---
Yes. Adoptions are being done on an appointment basis. Please click on the image/species you are interested in above and follow the steps detailed there.
---
What information do I need to adopt a pet?
---
You will need the following information to fill out an Adoption Application when you are at the ARLNH:
Valid ID or Passport
If you are a renter, please check with your landlord to determine if animals are allowed and if there are any restrictions.
If you are a homeowner and interested in adopting a dog, verify if there are any restrictions.
---
Does the ARLNH provide any medical exams prior to adoption?
---
Yes. The ARLNH provides exceptional care, medical treatment and behavioral support to all animals looking for their forever homes. All cats adopted from the ARLNH have:
Been tested for FELV and FIV
Received distemper and rabies vaccines
Started on monthly flea and ear mite prevention
Received dewormings as needed
Been spayed or neutered and microchipped

All dogs adopted from the ARLNH have:
Been tested for heartworm disease
Received kennel cough, distemper and rabies vaccines
Been spayed or neutered and microchipped
Started on monthly heartworm preventation and flea/tick prevention
Received dewormings as needed
All rabbits are spayed or neutered.
---
When will I be able to take my new pet home?
---
If you are adopting a kitten or a puppy, you must be prepared to take them home the same day.
You can put a 24-hour hold on an adult pet to prepare your home or have your family meet the pet. Holds are not available over the phone. You must meet the pet in order to request a hold.
We have a variety of pet supplies available in our store for a monetary donation
---
What is the adoption fee?
---
Adoption fees help to cover some of the costs of caring for an animal until they find their forever home. Cats:
Under 6 months - $175
6 months - 1 year - $150
1 - 8 years - $125
8+ years - $50
Bonded Pair - $50 off the second cat!
Hold Fee (excludes kittens) - $50*
Dogs

:
Under 6 months - $475
6 months - 1 year - $400
1 - 8 years - $325
8+ years - $175
Bonded Pair - $100 off the second dog (Excluding puppies 8 months and younger)
Hold Fee (excludes puppies) - $50*
*Hold Fees:
In the past, we have done complementary holds for individuals wanting to think about the adoption of the pet, or bring family members, or dogs for dog meetings. More often than not, those holds fall through and we are not notified that people simply changed their mind, this in turn has resulted in animals missing out on opportunities to go to different wonderful homes. To show that individuals are truly invested in seeing if the pet will be a fit for their family, we've incorporated a hold fee system:
If a monetary hold is placed on an animal and the adoption goes through, the hold amount is deducted from the adoption fee.
Hold fees are refundable if the adoption does not go through due to a second meeting that was deemed "unsuccessful" (such as dogs don't get along, or cat is terrified of children)
Hold fees are are non-refundable for no-shows or change of mind phone calls.
All holds that don't result in an adoption, are treated as a tax-deductible donation.
Putting animals on hold can prevent them from going home, and we are committed to getting our pets in appropriate homes as soon as possible.

Small Animals:
Rabbits - $50, 2 for $75
Ferrets - $50, 2 for $75
Guinea Pigs - $25, 2 for $35
Rats - $10, 2 for $15
Mice and Hamsters - 2 for $5
---
---