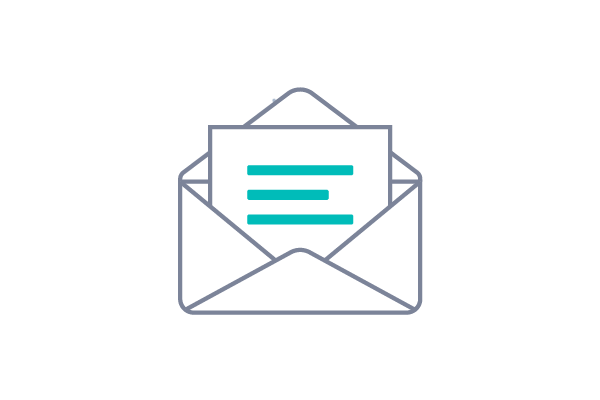 We are working hard to keep our community safe and healthy.


Shelter open by appointment only for adoptions and surrenders.
​Interested in adopting? Adoptions are being done on an appointment basis. Please visit our Adoptions page to view our available animals and follow the steps detailed there.
​
Need to surrender a pet? Surrenders are done on an appointment basis. Please call the shelter (603-472-3647) to discuss further.
​
Volunteering: Thank you for your interest. We are not currently onboarding new volunteers--please check back for updates.
​
In-Kind Donations: We are currently accepting linens and unopened pet food and supplies to help the animals. Please drop off at the donation bins at the back of the building.
Thank you for your care, consideration, and support!
FOUND A CAT?
The Animal Rescue League of New Hampshire receives many calls about stray cats needing to come into the shelter. This is more typical during the winter months. Here are some tips to recognize a stray vs. an indoor/outdoor cat.
​
To determine if a cat has a home, refer to:
How do I schedule a session?
---
First, you can fill out the contact form here. Then we will schedule a 15 minute phone call to go over all the details + I will answer all your questions! During the consultation, we will also pick a day + time for your shoot. To officially book your session, you will need to sign a contract + pay the session fee retainer. This ensures that day + time is reserved just for you!
---
What is your cancellation policy?
---
Once you have scheduled your photoshoot + paid your retainer, it is non-refundable. If you need to cancel or reschdule your session, there are different fees depending on how far away from when your session is. All fees are outlined in your contract.
---
How many outfits can I bring?
---
I have started a client closet that is yours to use as part of your session fee. I still always recommend you bring 2-3 with you just in case something in my closet doesn't work out + you have something you absolutely love with you to wear! Each collection includes between 2-6 outfits depending on which one you go with.
---
Can I bring a friend?
---
**Due to COVID-19, friends or partners are NOT permitted to be present with you for any time in order to maintain proper social distancing.** Most people find it more difficult to find their inner goddess with an audience, so I recommend that you don't bring anyone with you. No friends or partners are allowed in the studio at the time of your session. They may come with you to drop you off and wait outside, but they will not be permitted to stay in the house during your session. If you want to meet with them for lunch you are more than welcome to do that. As long as they are 1000% encouraging, positive and empowering, they may come back with you to your viewing. If they say anything negative during this time, I will kindly ask them to leave.
---
Should I tan before my photoshoot?
---
Nooooooooooooo!! In photos, tanning tends to turn into an orange hue. Also, it can rub off on furniture + bedding. Tan lines are also not something I will edit out + never look good in photos! Embrace the beauty of your natural skin tone + your photos will turn out so much better!
---
Waxing? Shaving? What do I do!?
---
If you plan on waxing any problem hair areas, make sure to do so a few days before your session to give your skin time to heal + loose any redness. If you prefer shaving, make sure to do a close shave the morning of your session. Honestly, you know yourself best so just prepare the same way you would for a big date or a day at the beach! Also, don't forget to touch up those eyebrows!
---
What else should I do to prepare for my photoshoot?
---
Drink plenty of water leading up to your session, eat breakfast the day of, wear loose clothing to the photo shoot + if possible, avoid wearing a bra to prevent marks + lines on your skin. Depending on your hair, you may want to get a quick trim + touch up your roots. If you plan on dying your FULL head, please do this a week before in case it doesn't turn out the way you want. Relax + enjoy your boudoir session! YOU'RE GOING TO ROCK IT!
---
I have no idea what to wear...HELP!!
---
Don't worry babe, I got you! After you've booked your session, I will send you a complete guide to help you shop for the perfect outfits. It is only a guide so feel free to be as creative as you wish - this is your boudoir shoot after all! I also ask in your pre-session questionnaire your size + I will pull some things from my closet to show you if you wanted to wear any of them during your session. If you did want to borrow any of my outfits, I ask you bring a nude and black thong/g-string with you to wear underneith the garments for sanitary reasons. Some outfits are more revealing that others, so I also have sanitary liners available to wear in replacement of a thong. I'm also here if you need me. I am more than happy to help you decide what would look best! I always encourage you to send me photos of what you are planning on getting or what you want to get and I can tell you if it would work or not.
---
Where will the shoot take place?
---
All shoots take place in my home studio in Ottawa, Ontario, unless you opt for an outdoor boudoir session. The full address is only given out to those who book to protect my privacy as it is in my home.
---
What if I can't relax? I'm so nervous!
---
I am a complete goof behind the camera while photographing clients! Within the first 15 minutes, most of my clients are walking around naked. Your experience is completely private and relaxing. You will feel like you got a workout by the end but it feels so DAMN GOOD to walk around without giving any f*cks cause you just rocked the sh*t out of your shoot! In addition to posing your body, I also tell you what to do with your face. If you need to fix your face, I'll tell you.
---
Will you edit my photos?
---
I go through all your photos, choose the best ones for your gallery + lightly edit them before you see them at your viewing. Once you choose your favourite photos, I will go through + do the fine tune editing before sending you your album proof. I do not do ANY body modifications AT ALL. The goal of a boudoir photo session is to show your true beauty - we still want you looking like you in your photos!
---
Will you use my photos for your website, marketing, etc.?
---
Due to the nature of boudoir photography, I want you to know that I take your privacy very seriously. Your photos will not be used anywhere unless I have a signed model release from you to do so. Helping other women gain the courage + confidence to have their very own boudoir experience by showing your images is a huge part of women empowerment. Showing off your confidence shows that other women who are just like you, who may be a bit scared + not sure if they should do a shoot, that boudoir is for EVERY BODY and not just models. Everyone deserves to be a fearless badass! You have 3 options for usage of images: - Full release (all images) - Partial release (images that do not show your face) - Private release You can decide after you view your photos at your reveal if sharing a few of your images will be fine with you!
---
How far in advance should I book my session?
---
I highly recommend booking your session approximately 6-8 weeks before you need your products. The service I provide is not a wham-bam-thank-you-ma'am done in a week situation. It takes time for quality service and products to be provided. Once you have your session, it takes approximately 2-3 weeks for your products to ship + be delivered. It's always best to plan far in advance just in case of high priority times (Christmas, Valentine's Day, etc...) where my pro lab is in high demand with orders from all over the globe. During wedding season, sessions may take a little longer to get out + ordered.
---
This is quite the investment, I'm not sure I can afford it.
---
Look, I get it, this isn't a cheap investment. Boudoir is a LUXURY experience + definitely not for everyone. I am a true believer that you should invest in yourself + building your confidence with a boudoir session is a great start! I offer pre-payment plans in order to help off-set the cost and help you pay off your dream boudoir experience. Paying off a collection before your session helps to ease your mind + you don't have to worry about making such a large investment the day of your shoot when you end up loving all your photos! It makes upgrading that much easier as well. ;)
---
---
Next Steps
Contact the neighbors! Many times these found cats are owned by a neighbor.

To report a found pet, please go to Finding Rover or call us at (603) 472-3647.

Get the cat scanned for a microchip at your veterinarian's office.

Post found flyers in the neighborhood and at the local veterinarians. Be sure to include a photo.

Check newspaper ads and Craigslist postings for lost pets.
​​